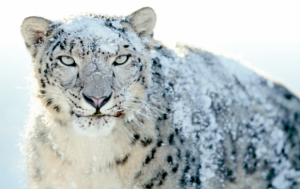 If Apple follows its policy of a two year cycle for security updates, many Snow Leopard users may face security issues as it hits the two year mark.
Apple has operated under this policy for many years, but with Snow Leopard having such a broad user base they may reconsider and support three operating systems. Support for Mountain Lion, Lion, and Snow Leopard is of course speculation because we all know Apple isn't one to give in.
With this type of security support cycle, having a Mac OS in the enterprise world doesn't seem logical. At the rate of Lion users currently, estimates show Snow Leopard would still be around 30% of Mac users by September.
With the kind of track record Apple has with supporting security updates, I would suggest you upgrade quickly if you haven't already. With that said, there's rumor that you can upgrade to Mountain Lion from Snow Leopard so take that with a grain of salt. Remember, staying up to date could prevent you from having an infected Mac with more malware on the loose.