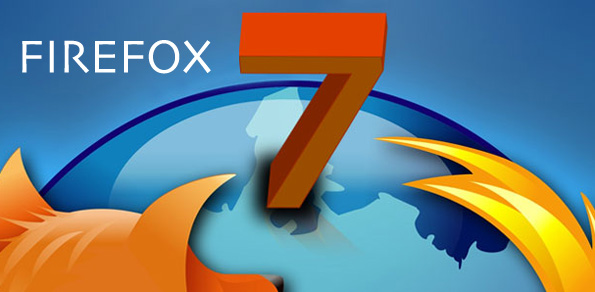 The team at Mozilla has been on the roll this year releasing new versions of the Firefox browser. Firefox 5, 6, and 7 have all been released this year.
The final version of Firefox 7 is focused mainly on performance enhancement. Speed is by far the most noticed as it's typical high memory usage has been reduced by 20-50 percent. Not only will users notice faster browsing of sites, but they will also find a better performance while many tabs are left open for several hours  or days.
Firefox 7 also benefits developers, providing new tools to make it easier to build snappy web experiences for users. Hardware acceleration is greatly enhanced, speeding up HTML5 and Flash animations in the browser. This will allow developers to build more interactive and compelling websites, apps, and games such as Angry Birds. With Firefox 7, developers will now be able to use the W3C navigation timing spec API to test user experiences remotely and optimize websites and apps for different types of users.
It seems like Mozilla's quest in playing catch up to Google Chrome is finally catching up. Now go upgrade or download your copy today!
Download FireFox 7:
>For Windows
>For Mac
>For Linux
Related Posts