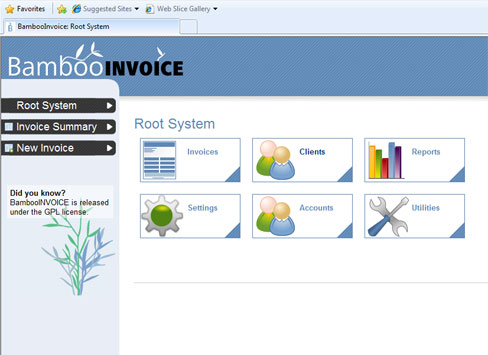 Whether you are a freelancer, contractor, or small business owner, you must create and send invoices at some point. Let's face it, nobody wants to have to write it out by hand or type everything up every time. There are so many alternatives to suit your needs, however most are not free. If you are bombarded with tons of work or selling many products, the paid software will probably best fit your needs to help calculate profits and reports such as Quickbooks does.
On the other hand, if you have steady work or projects and really just need to send invoices and track whether you are paid or not, the following free options might fit your needs just as well. I know there are free services out there that you do not have to manage and all you have to do is register and log in, but you never own your information, and what happens if the service cancels? I am a firm believer in open source software especially today when open source is just as good if not better than well known software and are always free!
The following open source programs are not for the average user for setting up either. So you must have knowledge or a close friend with web hosting, creating databases, and uploading files in order to use these.
BambooInvoice– In my opinion, by far the easiest to setup and the most user-friendly to navigate
Simple Invoices– Another well built invoicing platform that takes getting use to but allows more control over invoice appearance and allows multiple users to create invoices.
Siwapp– A good program with the basics that also allows recurring invoices