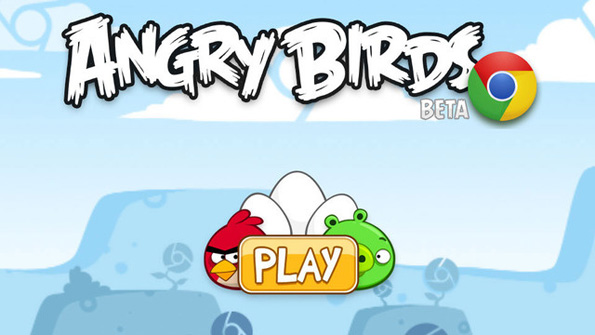 As we all thought we already wasted too much time flinging birds across the screens of our phones and tablets, now you can play it on a larger screen via the web for free! Just to prove it could be done, Google has released a free browser-based version of Rovio's Angry Birds on the Chrome Web Store. Angry Birds in a browser wouldn't have been possible a year ago, but with graphics rendering ten-times faster than before Chrome made it happen.
The addicting game is not limited to Google's browser, but also available to play directly in Safari as both are based on WebKit. Today's version of Firefox, on the other hand, was a bust. No one uses Internet Explorer anymore, so we didn't even bother. If you're curious like I was, it does not work on the iPhone or iPad, because the game requires the Flash plugin for audio, otherwise it's mostly HTML5 goodness.
The free version of Angry Birds features the game's first level, Poached Eggs, along with a set of exclusive Chrome-themed levels. You can install it now via the Chrome Web Store. It runs rather nicely, and as an added bonus, remains cached for offline play.