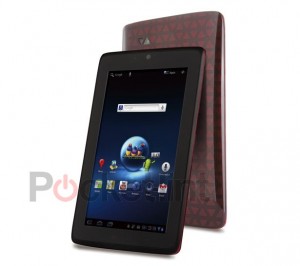 Pocket-lint reports that ViewSonic is preparing to launch the world's first 7-inch tablet based on Android 3 or Honeycomb, Google's mobile OS  specifically designed for tablets.
The ViewPad 7x will weigh 13.40 oz and sport a dual-core Nvidia Tegra 2 chip, dual cameras, a HDMI port and HSPA+ support, which makes it worthy of testing the Honeycomb waters in 7-inch format. It is not known whether it will have the freshly launched Honeycomb 3.1, or the initial 3.0 version of Google's tablet platform.
The device is set to be launched on May 31 in Taipei at this year's Computex fair.
ViewSonic's current tablet lineup includes the 10-inch ViewPad 10, which we've first seen at the Mobile World Congress in Barcelona in February, as well as a 7-inch ViewPad 7 which is based on Android 2.2 (Froyo).