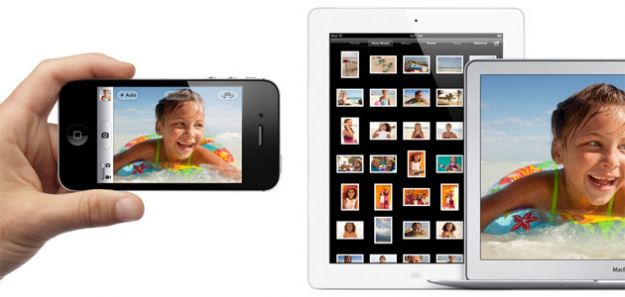 The Wall Street Journal has reported that Apple will be adding photo-sharing and video syncing among other features with the release of iOS6. While Apple has made no official announcement of these new features the Wall Street Journal cited sources that are familiar with Apple's unannounced features.
The new features, which could be announced at Apple's world-wide developer conference beginning June 11, will allow iCloud users to share sets of photos with other iCloud users and to comment on them, these people said. Currently, users can store only one set of photos in iCloud through a feature called Photo Stream, which is designed to sync those photos to other Apple devices, not share them.
We aren't surprised by the integration of such services since iCloud has grown 125 million users strong in a short time. With all of the social interaction of Android and Windows based devices it only makes sense that Apple would try to keep up. Currently iCloud only syncs for viewing on one persons devices without others having the ability to see any of it. The social elements of sharing should increase the member base of iCloud exponentially.
The issues that we see even with the integration of photo and video sharing is that Apple being the dictators that they are will likely still make sharing only between Apple devices and to members using iCloud themselves. It may make since for uses to just share via other avenues since there are so many options out there that don't require checking with those you would like to share with. With the lack of openness of Apple it is unlikely that they will allow non-Apple users to be involved in the sharing although it is possible.
Apple is supposed to announce iOS6 and the new iCloud features at the WorldWide Developers Conference this year. The conference will take place June 11th in San Francisco.