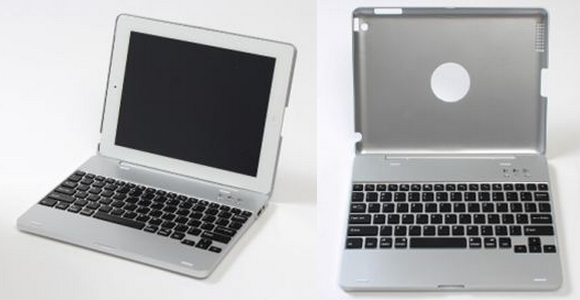 Sometimes having an iPad is great for portability and easy touch screen interaction. Other times, it would be good to have a physical keyboard to use with it. Instead of carrying a separate bluetooth keyboard for your iPad, why not turn your iPad into a miniature Macbook?
Now there is a case that does just that. The case is made from brushed aluminum just like the back of the iPad, and adds a bluetooth keyboard, built in battery to charge the iPad, and a USB port for charging other devices.
This case is designed for the iPad 2, although many iPad 2 accessories have been known to fit the new iPad. You can find this case on Amazon as well as Rakuten, a Japanese retailer.