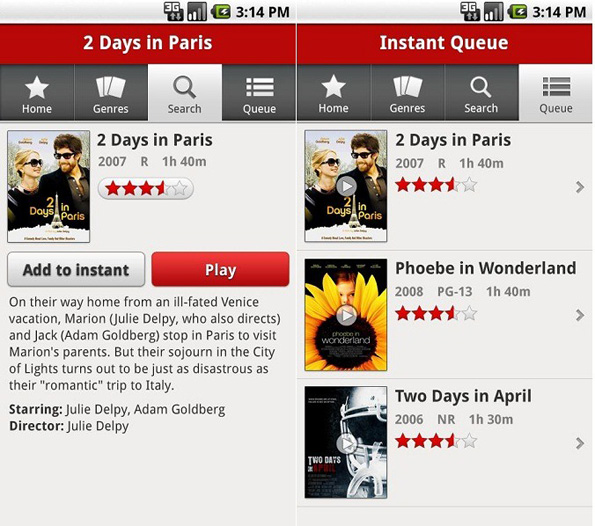 [UPDATE]There is now a custom Netflix app released to install on any Android phone or tablet. See post
[UPDATE] Netflix continues to add more supported devices to their list. See the Android devices supported here
You've probably heard by now that Netflix released their app for few Android phones including the HTC. Yes this does suck for the rest of us that do not have a compatible phone or tablet, but don't hold your head down just yet. There seems to be a way around this so long as you can install apps from "Unknown Sources" or if your device is rooted. You can grab the APK file at XDA Developers (you may need to register).
Make sure you have "Unknown Sources" checked in Settings > Applications on your Android phone or tablet, then transfer the APK to your device and open it to install. This may not work out of the box for some, so a little more tweaking may be needed including rooting your Android device. If your device is rooted and you still have problems, make a backup using ROM Manager and follow the directions from Reddit where you will edit a few system files.
Let us know your experience with these methods in the comments, and don't forget to leave the device you're using.