Previous versions of Facebook for Windows Smmartphone's have been a bust up until the current version that is a great improvement. It looks and functions much better but is not without plenty of bugs still. It looks like Facebook has taken notice of customer feedback and will be releasing yet another update to the app to improve it a bit more.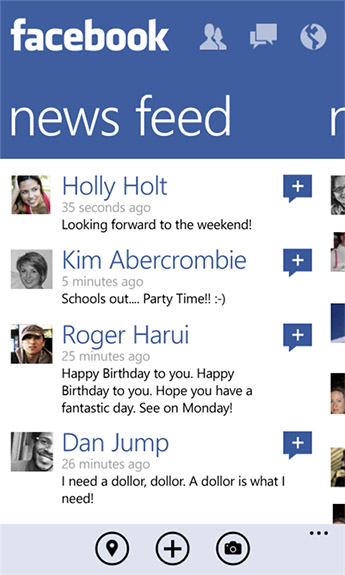 The Official Facebook for Windows Phone page has noted that they will be releasing a new update soon on the Windows Phone Marketplace. They have also let us in on a few of the new features that will be added based on user feedback.
Facebook App for Windows Phone Update Features:
Threaded Messaging
Group Messaging
Tagging for Friends
Locations within Posts
Ability to Delete Posts and Comments
Active links in Posts
Updated Photo Pages
Updated Likes Pages
Ability to Like Comments
The new Update will be released soon to the Windows Phone Marketplace although there is no release date currently available. Once available please let us know what you think of the new enhancements and design Facebook has added to the Windows Phone App.