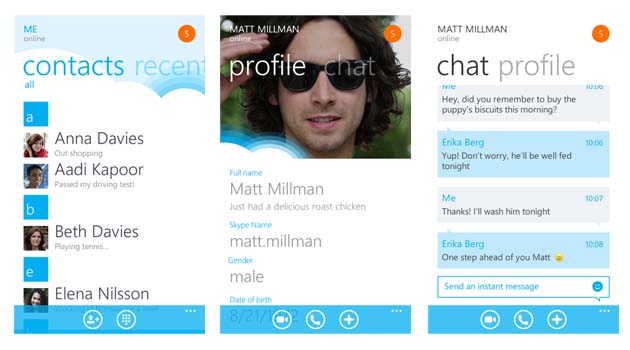 Skype has had serious issues with Windows phone's through its beta stages since February and now the Official Skype can be found on the Marketplace. This means that it is officially released and as always free to download. Finally you can use a functioning version of Skype on your Windows phone and desktop.
One great benefit to Windows phone users is that Skype will still allow you to make calls without being on WiFi as it works on 3G and 4G as well. There is however a negative to the Skype app for Windows phone users in that the app will not run in the background. The reason for not running in the background is that there is a conflict with the way Skype works with the Windows Phone OS.
Skype is expected to look into the background issue and will hopefully come out with an update to add this feature before too long. If you have a Windows phone and decide to try out the Skype app please let us know what you think via a comment below. In the mean time use the link below to download Skype from the Windows Phone Marketplace.