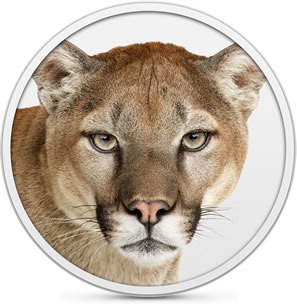 Yesterday, Apple introduced their more unified operating system, OS X Mountain Lion (10.8). This is just seven months after the latest OS X Lion (10.7) was released. OS X Mountain Lion is expected to have more iOS features integrated along with many others. If you are a registered developer with Apple, you can download a demo preview from their site.
Basic Requirements:
64-Bit Intel Core 2 Duo processor or better
Ability to boot into OS X 64-bit kernel
Advanced GPU chipset
Internet connection to download and install OS X Mountain Lion 10.8
**To check for 64 bit kernel boot support, open terminal > type uname -a and you will get a response something like the following:
Darwin MacBookAir 11.2.0 Darwin Kernel Version 11.2.0: Tue Aug 9 20:54:00 PDT 2011; root:xnu-1699.24.8~1/RELEASE_X86_64 x86_64
Look for "x86_64" to verify
Below, you will find Macs that are supported and those that are not supported as of the OS X Mountain Lion Developer Preview release.
Macs That Support OS X Mountain Lion 10.8
MacBook Pro – 13″ from mid 2009 or later, 15″ from late 2007 and newer, 17″ from late 2007 and newer
MacBook Air – late 2008 and newer
iMac – models from mid 2007 and newer
MacBook – 13″ aluminum from 2008, 13″ from 2009 and newer
Mac Mini – early 2009 and newer
Mac Pro – early 2008 models and newer
XServe – early 2009 models and newer
Macs Not Expected To Support OS X Mountain Lion
Anything with an Intel GMA 950 or x3100 integrated graphics card
Anything with an ATI Radeon X1600
MacBook models released prior to 2008
Mac Mini released prior to 2007
iMac models released prior to 2007
Original MacBook Air