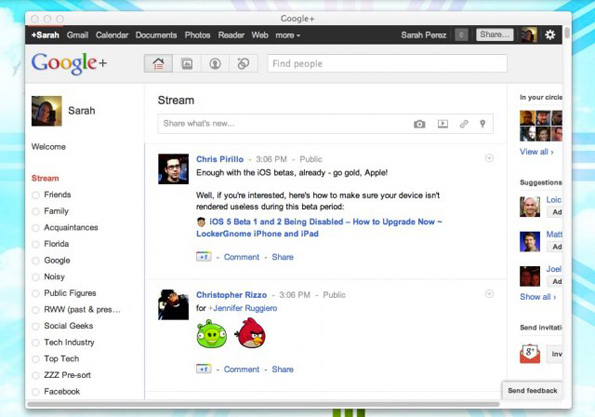 []1Sully Taylor, Founder and CEO at Sully Creative, has released a Google+ application for the Mac. This is not a native app, but a ported browser app.
This app requires you to have Google Chrome installed and of course Mac OS X. Some users report trouble with installations on Lion, but it should work just fine.
One known problem is that when a user clicks links to external websites, you get stuck there as there isn't a way back to Google Plus.
This Google+ Mac app is just a temporary solution, as the developer is working on bringing a true native app.