HackStore for the Mac has been dubbed as "the epitome of Cydia for iOS, but on a Mac OS". The motto is "No piracy apps here, forever and ever". The HackStore app will be a central hub of applications and tweaks for Mac OS that are not in the Mac AppStore for whatever reason.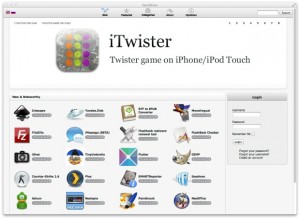 Almost a clone of the official Mac App store, The HackStore's visual appeal and navigation should be familiar. You'll find the grid view with app icons and a download button that saves the package in zip format. Like the Mac App Store, you can create a new HackStore account or login to an existing one.
Everything seems snappy and responsive, although have had some issues with the HackStore loading recently. And you can see the following on HackStore's  webpage:
Server is down. The HackStore app will display a grey screen. we trying to fix it. stay tuned.

P.S. when server was down 15000 people was online.
Thanks for downloading HackStore!
Best Regards, HackStore development team.