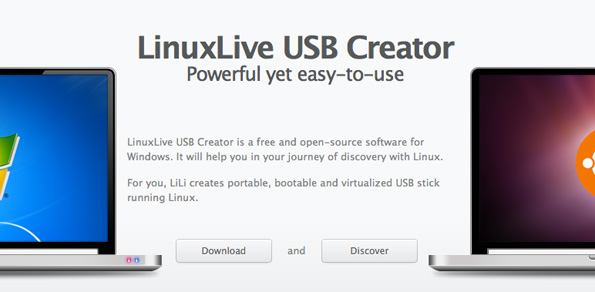 []1Lili is a versatile tool you can use to create a live USB stick from any Linux distribution you choose. Unlike any other tool that creates live Linux USBs, Lili lets you store data or save settings between reboots and even launch your mobile OS right from Windows. This makes it a true mobile OS where you can install programs, make changes, and even update software on it.
Another feature of Lili is that it allows you to boot into your mobile OS within Windows by using a built in portable version of VirtualBox. There's no need to learn VirtualBox. Lili creates an .exe file that opens a virtual session of your mobile operating system. The only drawback here is that you can't save data from these sessions.
Whether you're wanting to try Linux for the first time, try a different distribution of Linux, create a Windows troubleshooting tool, or  are just a Linux poweruser Lili is a simple and useful tool for any of your Linux needs.
Available for Windows only.