iChat has been the well known built-in chat application for OS X Lion and previous versions. It has been a versatile application and works with many services such as Yahoo, AIM, and other instant messaging services. It seems that iChat's reign is coming to an end as Apple has released a beta version of the new "Messages" application.
Messages will ship with the new Mac OS X Mountain Lion slated to release this summer. Regular users of iChat will still be able to use the same features with Messages app along with other new features.
Messages is much like the iMessage service you'll find on the iPhone, iPod, and iPad allowing users to send free messages to other iOS users using either their mobile number, registered Apple ID, or email address.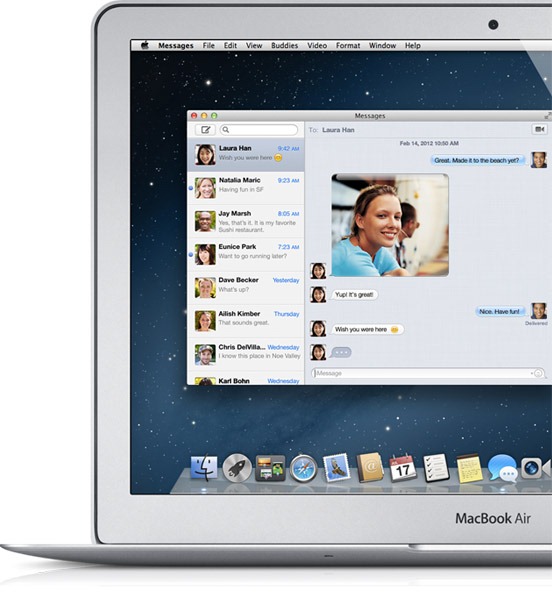 The Messages app brings the following features:
Send unlimited messages to any Mac, iPhone, iPod Touch, or iPad.
Start conversations on any one of these devices and continue on any other one later.
Send photos, videos, and voice attachments
Start a Facetime call from within the Messages application
Use additional services like AIM, Yahoo, and Google within the Messages app.
Messages works on OS X Lion and above. Go ahead and download below to start playing around!