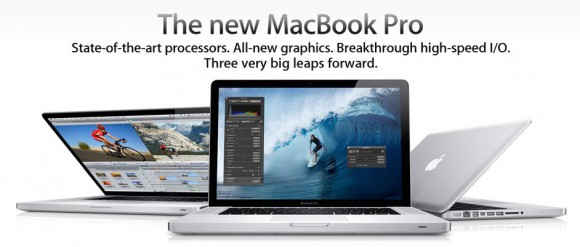 According to 9to5Mac reports, Apple may be preparing to release new models of their MacBook Pro line. Apparently, supplies of the current models are nearly out of stock and new models have appeared in Apple's inventory system.
Don't expect much from this refresh, as they are more likely to be significant changes next year along with Intel's new Ivy Bridge processors. This refresh will likely bring slightly faster processors and Bluetooth 4.0 technology.
Apple's inventory shows new internal code names for devices which are K90IA (13 inch), K91A (15 inch), and K92! (17 inch). The A in the codename suggests that this refresh will be a relatively minor one.