Toshiba's Three New Quad-Core Excite Android Tablets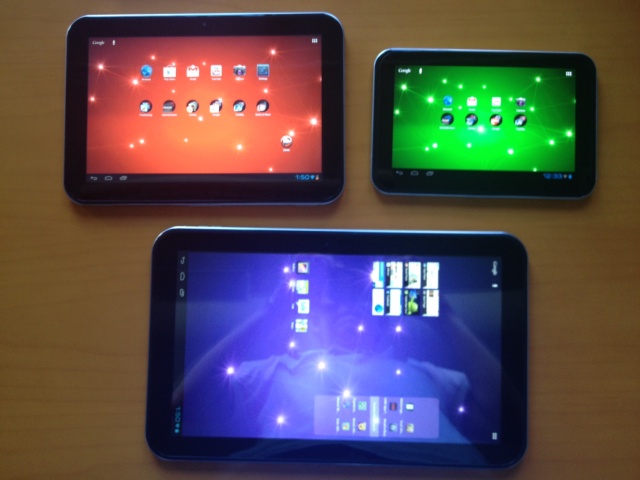 With spring time about, it's time to start seeing new gadgets unveiled. Today's comes from Toshiba as they unveiled their Excite line of Android Tablets: the Excite 7.7, Excite 10, and the Excite 13.
These three tablets will have most of the same hardware including NVIDIA's quad-core Tegra 3 processor, 1GB of RAM, 5 MP rear camera and 2MP front camera.
As you could guess the number reflects the tablet size. The Excite 7.7 is the thinnest of them being 0.3 inches thick along with being the only one with AMOLED display. Look for this one to hit shelves on June 10 with a price tag of $499 for the 16GB and $579 for 32GB. Keep in mind it also has a microSD slot and microSD cards are cheaper.
Toshiba sets the Excite 13 as the real winner with its 13.3 inch 1600 x 900 display and four speakers. You also get a Micro HDMI port and a full size SD card slot for storage. The battery life brings you around 13 hours of use and the device only weighs 2.2 pounds. Look for it on June 10 as well with the 32GB at $649 and the 64GB at $749.
And of course at a middle ground we have the Excite 10 at 0.35 inches thick with a Micro HDMI port and a full size SD card slot as well. Look for this one to hit shelves a little earlier than its brothers on May 6 with the 16GB at $449, 32GB at $549, and the 64GB at $649.