In an age where we can unlock and start our cars from our iPhones, wouldn't it be nice to have an extra layer of security for your Windows PC? Maybe for a way to keep children or family members from spending too much time on the internet or just to keep prying eyes from your information?
This is where the LockMyPC application for iPhone comes in. Developed by iOS and .NET developer, Daniel Haviv, LockMyPc can interact with a desktop client installed on your Windows based computer. It allows users to lock a Windows PC remotely with a simple user interface.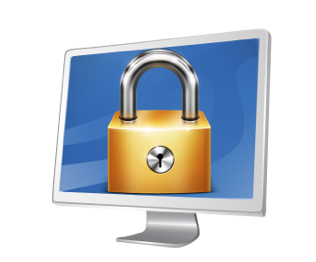 From the App Store:
Left the house and not sure if your computer is open for everyone to see ?
Worried about your Privacy ?
Your loved ones are sitting too much in front of the computer ?

LockMyPC will allow you to lock your PC from wherever you are!
Get notified when someone unlocks your computer.

* Perfect for parents who wish to make sure their children are not using the computer more then agreed.
* Perfect for people who have very personal stuff and want to make sure it stays private.
How To Set Up LockMyPC
Download LockMyPC for iPhone [

iTunes $0.99

]
Launch LockMyPC and register with a username and password
Download and install

LockMyPC Windows Client

Setup with the username and password you registered on the iPhone with
Now both the iPhone and Windows Computer should talk to each other
You should see the computer show up on the iPhone under computer list
Now you can lock and unlock your pc with your iPhone!