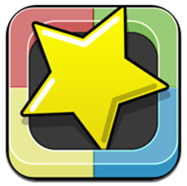 For those of you who haven't jumped on the Chrome browser bandwagon, it's time for you to at least check it out. Google's Chrome browser is the fastest browser that I use on both PC and Mac.
Chrome can sync it's bookmarks, open tabs, and history between multiple machines running Chrome. However, there hasn't been a way to sync with our iOS devices including iPhones, iPads, or iPods. Until now.
Chrome Sync Pro is available for download in the App Store for $0.99 and will allow syncing of bookmarks, history, and open tabs.
Users must install a free Chrome extension from the developers website and install Chrome Sync Pro on their iOS device. Once the app is given access to your Google account, everything is synced.
For this type of convenience, the price tag is certainly worth it.
Download Chrome Sync Pro for iPhone, iPad and iPod touch