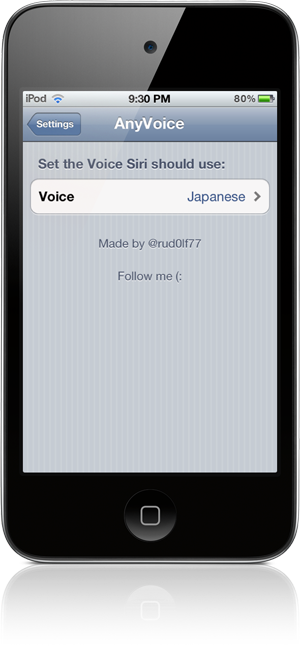 While using Siri and hearing her witty responses can be very entertaining, wouldn't it add to the fun by being able to change her accent? That's what iOS developer rud0lf77 thought and has made an app just to do that.
You can now change Siri's voice to over 40 accents including Russian, Japanese, Swedish, German, and others. The accents will only effect the Siri assistant, not the select and speak function or Voice Control.
While this tweak may not be useful, it sure is fun!
Anyvoice requires your device to be jailbroken which you can do here. To get Anyvoice, just open Cydia and search for it and install it!