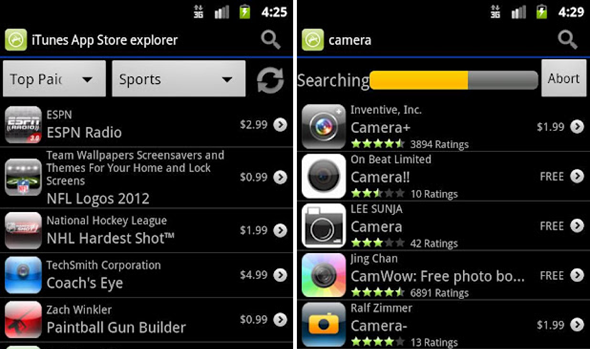 See What Apps Are Available In the iTunes App Store With Android
If you're an Android user, there may be times that you would like to check out what is available on the iTunes App Store. You may just want to see if something is available for you to get when you are back home with your iOS device. If you are like me, it would be nice to see if there is an app that exists on the App Store and not in the Android Market for potential development ideas.
Now you can with iTunes App Store Explorer for Android. Of course you could do this by looking on the web or through iTunes, but in a world where mobile is exploding this isn't an option.
As the name implies, iTunes App Store Explorer allows you to scan the App Store entirely and sort by categories such as price, ranking, genre, country, or language. For the price of FREE, check it out!
Download iTunes App Store Explorer for Android